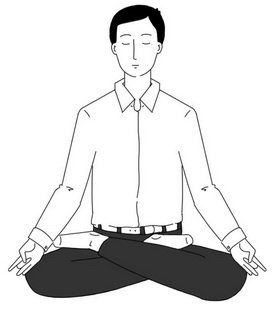 Because of its engagement with ever changing environments & conditions coupled with unreliability of perceptions, the human brain is designed by the optimizing aspect of the evolutionary process to deal with a large amount of information for its ongoing interactions in order to fulfil its goals of survival and reproduction.
Most of such information processing involves communication within and between conscious and non-conscious parts of the brain, which are typically processed in the right and left hemisphere respectively.

As non-conscious part of the brain has the capability of processing information parallelly but the conscious part can only process it serially, it is quite normal for the conscious part to engage into processing multiple thoughts in quick succession serially on different subjects, which results into the attention being continuously drifting between such subjects (as its purpose is not known, some people call it mind-wandering or monkey mind).
Unlike the non-conscious part, the conscious part of the brain is privileged with the power of making decisions. If it decides to and reduces the amount of information being processed by focusing on a single thought process, as it is done in the process of meditation, the non-conscious part of the brain increases intensity of its processing to restore it to earlier (i.e. higher) levels (which is similar to the state of alertness) by the process known as "homeostasis", which is defined as a "process by which the body reacts to changes in order to keep conditions inside the body the same".
On meditating repetitively, the repetitively increasing intensity of processing to higher levels mentioned above results into the brain becoming more powerful.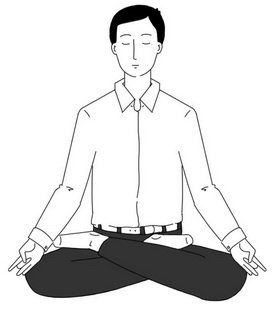 The process of meditation: Because of the ever changing environments & conditions and unreliability of perceptions explained earlier, the process of thinking has evolved to continuously process information (which, as explained earlier, is the basis of what is called mind-wandering). In other words, thinking is a dynamic process which is not designed to stop by the optimizing aspect of the evolutionary process. The core reason why meditators are instructed to focus their thoughts on their breathing is to maintain such dynamism of thoughts, as that it is the only available dynamic process that is unavoidable while meditating.
They are also instructed to close their eyes, which frees up approximately 30 percent of processing resources that are used for visual processing in the brain, resulting into increase in the degree of attention, thereby making thoughts more powerful (more under the post Please Pay Attention…).
As there can be very limited number of possible things that one can do while meditating, many have come up with variations of meditation that include such possible things. All of them involve restriction of thoughts, which trigger the process of homeostasis. When done repetitively, it increases the intensity of brain processing to higher levels, resulting into the brain becoming more powerful.